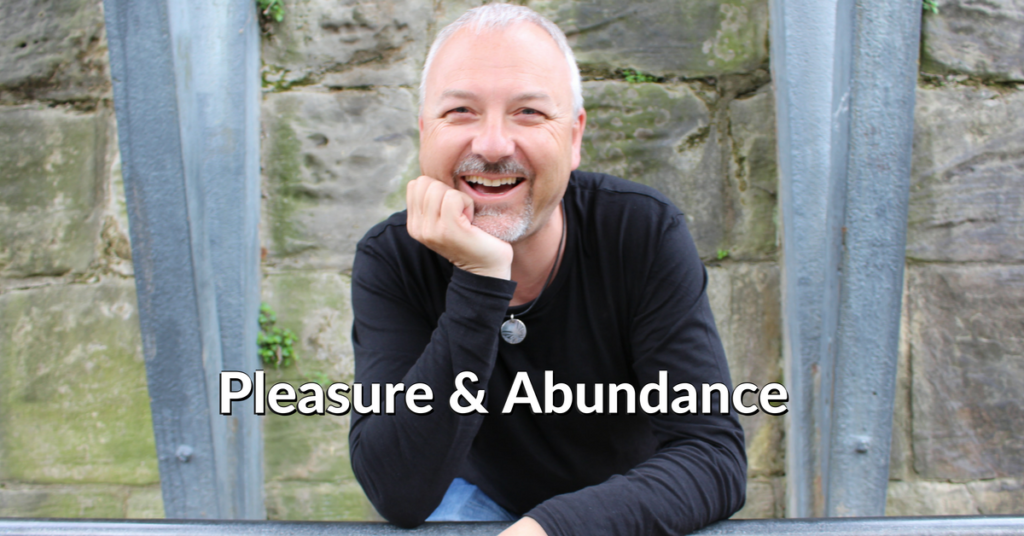 For a while there I was putting the cart before the horse.
The cart being money.
The horse being my natural connection to abundance.
I see so many people doing this, and in my experience it's a real abundance killer.
I want to tell you about how that has really shifted for me this year and offer you some ways you can apply it to you, but first let me give you a little background…
I'm an experiential learner. Always have been.
Sometimes being an experiential learner means you need to walk into a few walls before you find the door…
Experiential Learning
NPA Popped out of me on Feb 5th 2007. I started teaching it to groups in 2009.
It took off like a rocket.
For two years it grew and grew.
By the end of 2010, I was more abundant than I had ever been on every level, including money.
Money, of course, was in the equation for consideration, but it certainly wasn't front of mind.
I was having a blast and NPA and I were thriving.
Inevitably, when you grow, you hit an edge.
The Edge
Technically, I'd been self employed for many years. But as a 1:1 practitioner the mechanics of a business had been relatively simple, especially as I was, for the most part, under the wings of an international seminar company. I taught their work all over the world, to rooms filled with 100's of people. My practice filled effortlessly.
The events marketing was handled for me. The business visioning, staff issues, infrastructure, systems, on-site logistics… all taken care of by the company.
Running my own seminar company, was new territory.
And as it grew, I hit challenges I had no idea what to do with. I'd grown enormously in the areas of emotional fluency, spirituality, facilitation skills, human understanding etc. But the skill of running a business was an unexplored area of myself.
I was very much at that beginner stage. I was a newbie, a stumbler, a mistake maker, a rabbit in the headlights at times.
The folk around me were selling the prescribed business mindset hard; the idea that "You need to focus on the bottom line… That's if you want to have a 'proper' business and 'take it seriously'. You need to grow, and plan and forecast."
Spreadsheets, balance sheets, profit margins and pension provisioning, apparently were the order of the day…
Karmic Time in the Cycle of Frustration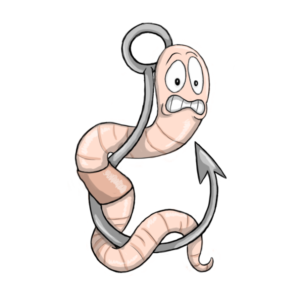 Something in me, the unknowing self, saw the juicy wiggly worm and not the hook… I bit…
Things plateaued in 2011, and in 2012 took a dive.
My response?
Work harder.
Check the numbers.
Watch the balance sheet.
Mitigate the risks.
I did karmic time in the cycle of frustration…
I was frustrated because over the years I'd done a shit load of work on abundance issues – digging up the emotional dirt and getting to the root of it all – yada yada…
And of course, I was doing NPA on this and that when it was animated to do so. NPA had caused miracles in so many areas of my life, so c'mon – wtf?
Well I often teach that one way NPA works is to show you the next step… after all the Soul sometimes has an agreement that you'll go slow and squeeze every evolutionary drop out of the experience.
But I was about to get an enormous 'aha!'
An Enormous Aha
One of the core philosophical principals of Non-Personal Awareness is that all experience is relational.
What's more, our current relating models suck.
NPA provides powerful new perspectives and ways to approach relationships which can radically shift your personal experience of them. Even as relationships change – be that a growing together or moving apart – you are empowered to experience your wholeness.
My epiphany hit me on a rainy June afternoon in 2014, on the towpath of the Grand Union canal, right behind Tescos in Leighton Buzzard. Proving that God does't just show up in glamorous locations 😉
This is what hit me:
I was in a relationship with money.

And a shitty one at that.

I'd been looking entirely at myself… but what needed work was the relationship.
Then it came to me:
In NPA I had created amazing ways to work with relational energy.

What if I applied them to my relationship with money?
So that's what I did, and I invited a small group of people to join me on a course that I called The August Abundance Assembly.
On the course we discovered our natural abundance, cleared our yucky projections around money, addressed the issues in our money marriage and re-kindled the spark we'd lost.
We each came away with 4 unique foundational keys to a stable and productive money marriage, and a clear connection to the essential purpose of our relationship with money this life time.
It was like a divining rod, a compass, a guiding light that could keep us connected to our natural abundance and help our money marriage stay healthy going forward.
Pleasure
Undergoing the course work myself, I discovered that the foundational key to my natural abundance was pleasure.
But I had grown up associating money with a LOT of pain.
Just to clarify something – what pleasure means to me, may be different to what it means to you. People on the course each went through a detailed process to find a 'cookie cutter' for their Natural Abundance. Like all cookie cutters, it's a personal label which points to an energy, and it's the energy that does the magic.
Once I put pleasure (my horse) in front of my cart (money) some foundational shifts began to occur.
• My relationship with money softened, I got clearer about what mattered to me.. what was MY natural way.
• It re-affirmed that I had what it took if I trusted my natural abundance.
• It sparked off that urge to grow and acknowledge how pleasure wanted to express itself.
• I discovered that my values in this matter were very different to my girlfriend and I realise now that this was a fundamental aspect of our parting.
Once she and I went our separate ways and I was out of the energy of that dynamic, I felt liberated to explore.
A Conscious Shift of Attention
This year I have very consciously put pleasure at the forefront of my decision making. Especially around my work.
As I pointed out in my blog on the 6 stages of the dark night of the soul, as you come out of it, there is a discovery stage. A stage where the best thing is to give yourself permission to run with the new and see what happens.
This process requires you to roll with the changes, and continually let go of the forms, structures and habits that were part of the old self. And over time, things clarify and solidify.
Basically, I got off the work hard, money focus hamster wheel and just did what felt good.
Of course I made plans, but noticed that pleasure's plan didn't really pay much heed to them. The balance sheet that needed attention was the balance sheet of pleasure… and it needed some major income!
So I've given myself a LOT of pleasure this year.
And, you'll likely not be surprised to hear, that money, clients and opportunities started coming out of nowhere. In fact this year I have been more financially abundant than I had been in any of the last five years.
Part of my 'cacooning', in a sense has been me taking 'time off' to do things that bring me pleasure. Letting myself off the hook of have-to's that were fuelled by the mis-aligned money-focus lack.
But my decision to truly put pleasure, my natural abundance, at the forefront has been a liberation, a revelation and a real confirmation of the power of that course.
Powerful Contemplations For You
I hope that by you hearing about my experience, you've already had some insights.
And I thought I'd lay out some contemplations that will help you bring it back to your situation and begin the process of shifting you to a more wholesome state of abundance.
The act of contemplating the notion that you are in a relationship with money is a powerful thing, so I invite you to start there.

It's also worth taking time to consider the 'state' of that relationship, and if it's not fabulous, what is the impact of that on your life?

Ponder what a wholesome relationship with money might be like? And imagine if you had that wholesome relationship, what it might bring to your life? What it might bring to your experience of money and abundance?
Take a little while for these contemplations.  You'll likely find, it's a great investment of your time.
Some Specific Questions & A Request
I've laid out some specific questions that you can answer in the form of a survey.
To be completely transparent with you, after my experience of the power of the course this year, I've been thinking about running it again, with a few updates.
I created the survey because I want to get a sense of where you are and where you want to be in relation to money. And, if there's a demand, I can create a course that delivers what really matters to you.
That being said, I wanted to do it in a way that gives you a real space for some self-inquiry on the topic. So by filling out the survey you will get some direct insight on YOUR relationship with money.
So, if you're potentially interested in a course that gets you in touch with your natural abundance, dramatically improves your relationship with money, and gives you a powerful foundation for abundance going forward… or if you'd simply like to undergo the simple inquiry questions, you can click the link below and take the survey.
You'd also be doing me a favour – Just click the big blue button below 🙂
One Final Thing
If you're having a major aha like I did, and are looking back at what you've been doing in your money relationship with darkened eyes… please make some space for self forgiveness right now.
For me, in the time that the cart was before the horse, I actually did learn a lot. And not just in terms of spirituality or life lessons. I learned a huge amount on a practical business level – about marketing, online courses, Facebook advertising, project management, hiring people, firing people etc etc…
So give yourself a break and know that there will have been gains from what has been… and simply start from here…
And you can always do the survey: Just click here.
[JY-General-Bio]