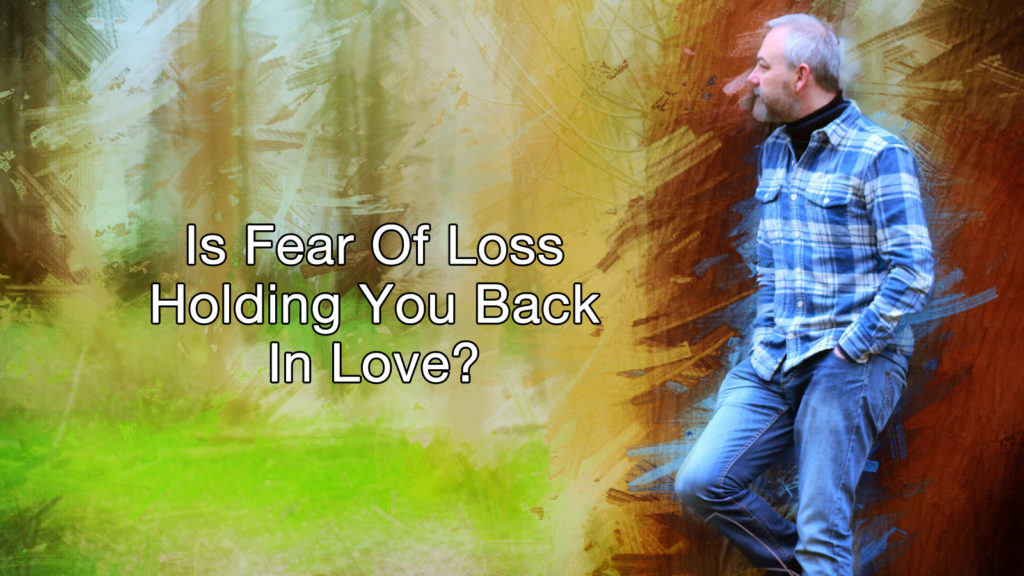 Fear of loss in love effects many of us.
It can hold us back from loving fully.
It can hold us back from GIVING ourselves fully.
Perhaps it's fear of the hole we feel in our heart when we cannot be with our beloved? Or fear that the rough and tumble of love's path will leave our heart smashed and broken again?
But perhaps more than that, it's the fear of sharing ourselves so very deeply?
You know: All that stuff inside us that we secretly believe is unlovable… should we find it can, against all odds, be loved… to have THAT taken away… well, it's worse than death right?
But here's the thing…
What if the whole point is the experience? What if being so vulnerably, deeply, rawly and beautifully open… what if sharing yourself with another so profoundly WAS the whole point of you embarking on the path of love?
What if you got to experience this depth of connection (even for a single moment) you would be enriched beyond your wildest dreams? And what if you remembered that the heartbreak (that may never come) is something you have survived and grown from before?
Love worth a damn… Passionate, pulsing, Soul stirring, dizzy making love… is rarely a painless path: It's the classroom of transcendence and healing… It's THE place to face your fears and ultimately find yourself.
Be brave and bold my friend – love is why you came here.
Get 1:1 support with Joel…
Kazy-Vincent Janes, a client from the UK said:
"A brilliant session and just perfect – thank you for amazing ability to hone and tune and hold and guide so superbly and uniquely for me"