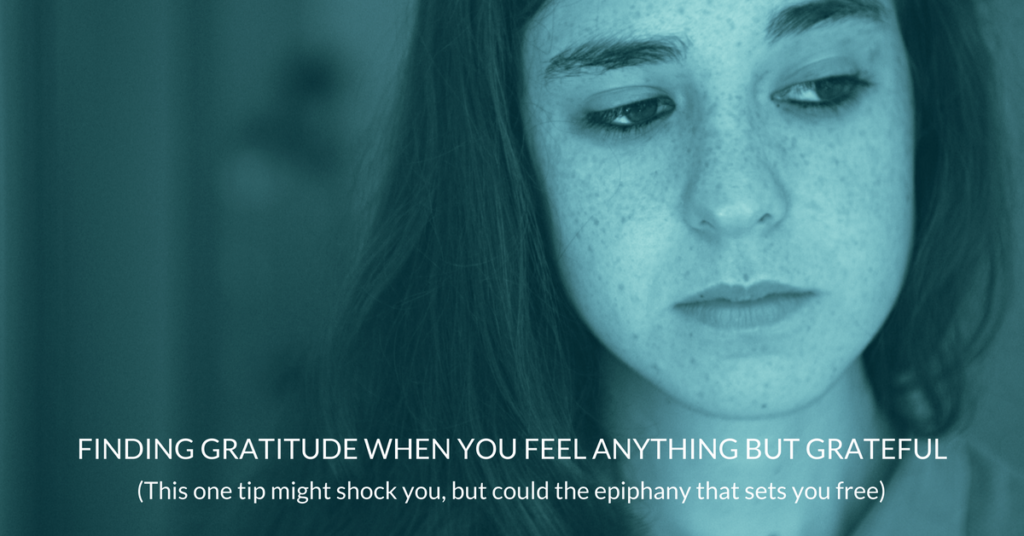 When I feel locked up with stress, one of my go-to fast tracks to release and relief is gratitude. Gratitude (for even the tiniest of things) opens doors to the energy of love. In fact, consciously bringing your attention to gratitude is in itself an act of self love.
But, it's not lost on me that there are times it feels like there's no freakin' way you can access gratitude in the midst of life's challenges. So I want to share with you, a surprising yet magical way to 'bridge' from the deepest doo doo, to gratitude and self love…
This One Tip Might Shock You, But It Could Be The Epiphany That Sets You Free:
Here's the tip…
Gratitude can F**k off
This might seem kinda weird, seeing as I'm advocating gratitude but I'm even more an advocate for starting where you are.
If the thought you should be, could be or would be better off being grateful comes in the midst of you having a low-vibe moment AND it's met with fierce internal resistance… Then please, for the love of God, honour your authentic experience in the moment.
Be fully present to the resistance and give it an outlet. Let it move!
For you it might not be the words "Gratitude can F off"… But let the resistance have its voice in some form.
The amazing thing about doing this is that you step into a space of 'not resisting the resistance'… In other words you move surprisingly effortlessly into non-resistance.
The thing is, if an inspiration to gratitude has come knocking on your door, then it's already hanging around in your energy… It's right there, even if the resistance has been blocking the doorway to you experiencing it.
Once you honour the resistance and let it move, there will be space…
You'll feel it… You'll feel things move…
Perhaps you'll chuckle as you tell gratitude where to go?
Perhaps there'll be a sense of immediate relief, which you feel physically, emotionally or mentally?
Or maybe those tears you've been needing to shed will finally come?
The beauty of this is that once things move, the door will be clear and open and gratitude can just slip quietly in… kind of all by itself…
And perhaps you'll discover you're grateful that you honoured YOU and gave yourself permission to tell gratitude to F off… And gratitude for THAT is suddenly oh so welcome…
Here's to the ongoing flow of your beautiful, human, authentic self…
Gratitude,
Jx
[JY-General-Bio]