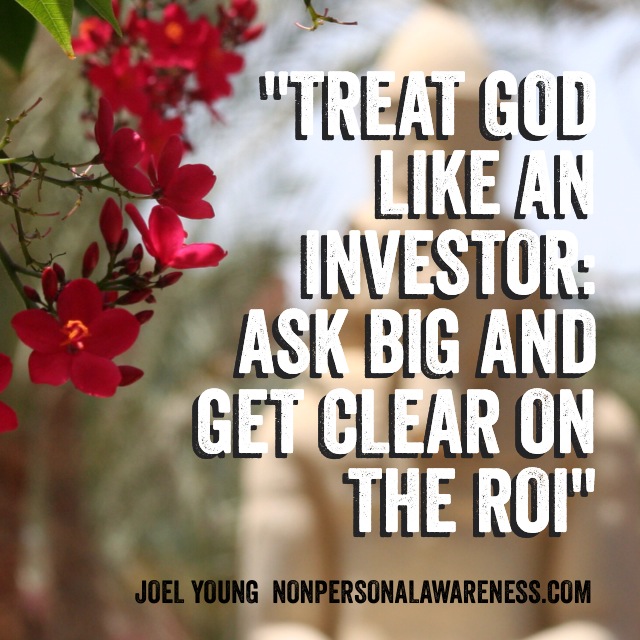 Several years ago my Dad was doing some investment consulting. He was looking with one eye at the cutting edge innovation bourne from universities and their research. And with the other eye he was looking from an investment viability stand point.
At one stage he had dealings with a guy who was responsible for the investment portfolio of a massive, and very famous, retail outlet.
This guys remit was to invest £1million a day. Yes, one million pounds every day!
People Ask For Too Little
So here's the thing. In order to invest even a few thousand pounds there are checks, and due diligence and all sorts of things that need to take place. All this takes time! And all these checks are so an investor can be as sure as possible that they can reap the rewards that matter to them at a later time.
When your job is to invest £1million a day, that's a lot of due diligence and a lot of time. So he wasn't the slightest bit interested in considering any investment of less than 50-100 million.
"The problem" he explained to my Dad "is that people think too small and ask for too little"
Whet God's Appetite For A Big Juicy Stake
Let's not get too literal here, but what if you approach God like an investor? And this investor has a LOT to invest every day. 
If you're up for playing along, you can ask yourself what matters to this investor (according to you) in terms of what the investment will grow to become? Investors like to know there's a clear vision and a commitment to seeing it through.
Get clear and ask BIG. Make it worth God's while to have a big juicy stake in the vision you see and give you the means to make it a possibility.
Feel free to put your big ask in the comments and share this with your friends 🙂