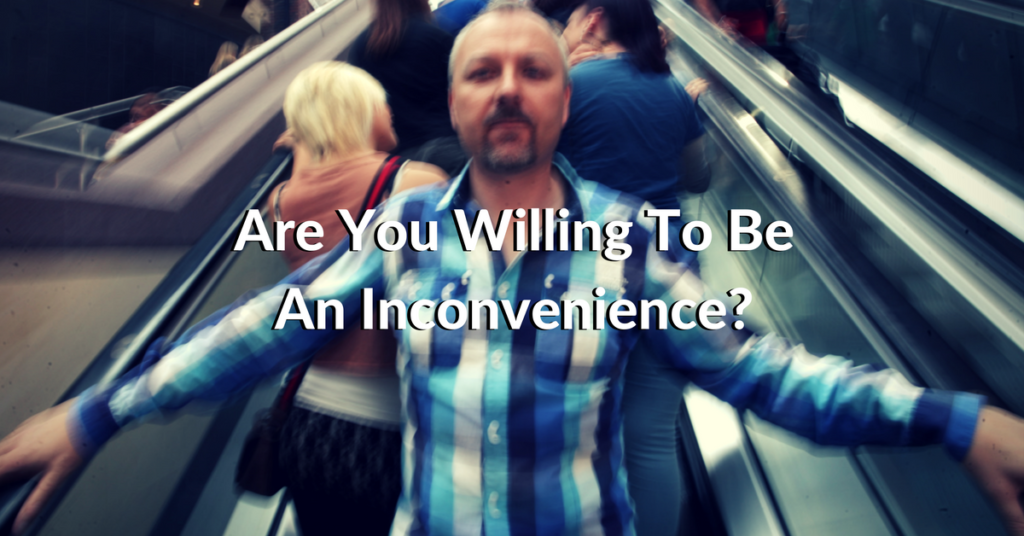 A huge part of awakening and healing is facing the uglier truths in yourself.
It's not pretty.
It's rarely neat & tidy.
But it's a necessary part of the process.
The good news is, that when you really face some part of the shadow, the light of your awareness generally dispels it quickly. Certainly quicker than your mind would have you believe.
It's the bursting of the abscess that stings, yet releases the poison and the pressure and allows the natural healing to begin…
Really Crap Dad
It's June. The rain is pounding on the conservatory. I'm looking at a text from my daughter and feeling like a really crap Dad.
She feels hurt, and understandably so. She's finished her 1st year university exams and I haven't been in contact to ask her how they went.
"It's not like you Dad" she says…
But if I'm honest with myself, since she went to University I've hardly initiated contact… "What the hell is that about?" I'm asking myself.
A very close friend is staying with me. She's the kind of friend who says it straight. She has kids herself, so on this matter she's got cred in my eyes. Seeing me looking distraught, she asks what's going on.
I spew… and what comes out is how "I feel like an inconvenience"…
Reasons & Justifications
I have my reasons and justifications of course – all stories do… I'm estranged from her Mum, there's been all sorts of challenges around access and visitations… and those have often been reflected in my daughter's responses to my requests to see her… Now she's at University and her Dad asking to see her is just gonna be an additional pressure on her… yada yada…
My friend calls it: "She's your daughter for f*#ks sake! You're her Dad. You've a right to be 'an inconvenience' if that's what you are to her (which I doubt), and anyway, just call her and ask!"
BOOM!
I call my daughter. We have a real and emotional conversation. Things get sorted. We've been in a lot more contact since.
Revelations
"You've a right to be an inconvenience"
My friend's words ring in my ear and I decide to do some NPA around it. "This I feel like an inconvenience, This energy of I feel like an inconvenience…"
I run through the process… and the realisations tumble out of me…
My whole life I've felt like an inconvenience.
Me showing up is an inconvenience.
Me asserting myself, standing up for myself, pushing myself forward… all an inconvenience.
And being an inconvenience has definitely NOT been OK in my world… In fact, the fear and avoidance of being an inconvenience has threaded its way through every aspect of my life…
It's limited me in my relationships, my career, my willingness to go for it in life.
Just to be clear, at this point I was no wall flower. Years of work on clearing my avoidance of confrontation, discovering that I matter, building my self confidence had made me a changed man from the shut down boy I had been… So it wasn't that…
The Peculiar Nuance
It was the peculiar nuance of being an 'inconvenience'… a subtle extra layer, that could ever so slightly (and yet ever so impact-fully) skew my behaviour… keep me 'not toooo big'… 'Not toooo much'… 'Not toooo me'.
It's one of the wonderful things about NPA: In finding the animated cookie cutters, you are finding the highly leveraged expressions, which uniquely connect you to the energy that needs to shift… They're the small hinges that open huge doors… In a few minutes, a core issue had simply left…
NPA lets in the yummy stuff as well as letting out the yucky stuff, and it was natural for me to follow up by NPA'ing "I'm willing to be an inconvenience"… and moments later, I knew there'd been a foundational shift in my world.
I felt strong, whole and free.
As it happened, the Universe was about to give me an opportunity to test drive the new me… I'll tell you about that when we come to "Boundaries & Self Love" in the email after next… But for now let me offer you some more good questions to ask yourself…
Good Questions To Ask Yourself
• Do you ever hold back from asking for what you want? If so when? With whom?
• Do you ever avoid difficult conversations? If so when? With whom?
• Do you find yourself backing down when you're making your point? If so when? With whom?
• Are you willing to be an inconvenience? If not, when? With whom?
If you recognise any of these as part of your experience then you can do some NPA to move things through and shift your reality.
For me the word 'inconvenience' was really animated… it really connected for me. There may be a different word or phrase, that points to this energy/behaviour for you, so be open to that too.
Start Making Foundational Shifts In Your World With The Core NPA Training…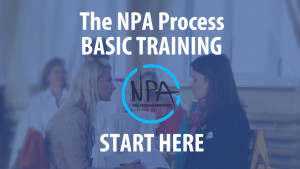 "This video programme will walk you step by step through the core training of The NPA Process and give you what you need to get started making a difference in your life right away with NPA."
This was one of those times where my background shifted… My relationship to myself was fundamentally changed in a deeply impactful way. I AM willing to be an inconvenience, and my invitation to you (if you're not there yet) is to find that willingness in you.
Love & Blessings
Jx
[JY-General-Bio]