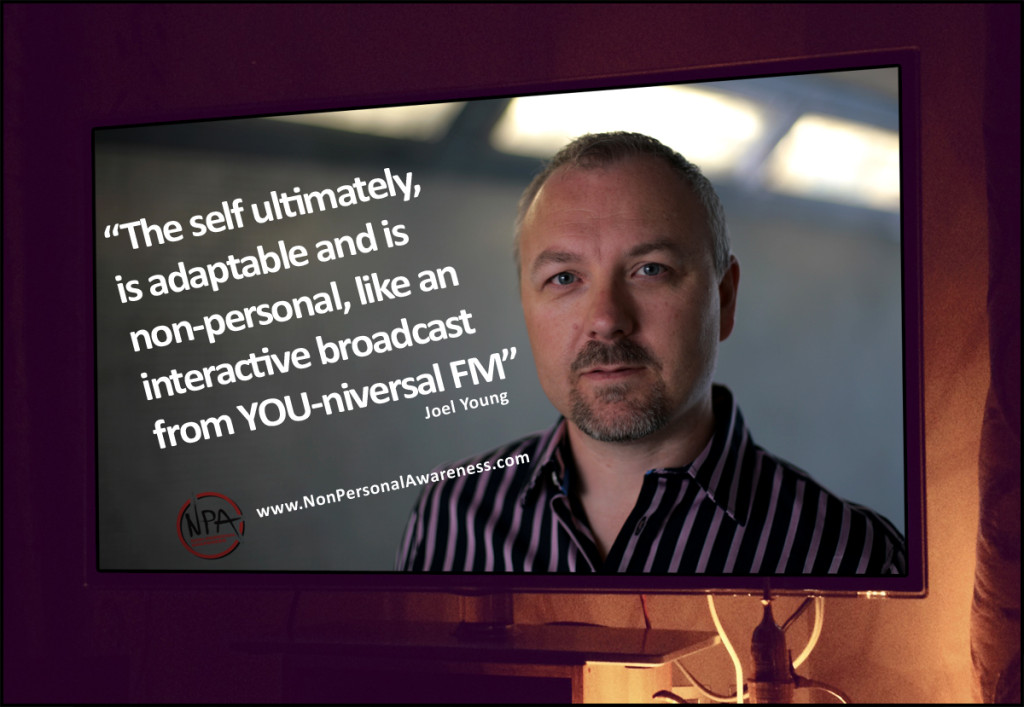 The Self ultimately, is adaptable and is non-personal, like an interactive broadcast from YOU-niversal FM.
Who you perceive yourself to be, necessarily, is the receiving apparatus. The sensory apparatus through which the experience of Self is perceived.
And this apparatus is made up of mass produced parts – physical bodies and all it's bits [hardware], and the 'psychological' parts – a smorgasbord of non-exclusive self-concepts [soft-ware apps].
Bolting all these together in different configurations will create subtle (and not so subtle) differences in the experience and expression of the Self-broadcast, but the Self-broadcast ultimately IS what it IS.
Different Expressions
A Panasonic tv and a Samsung tv may generate slightly different "expressions", different output (picture quality, sound etc.) as it receives, interprets and expresses the current broadcast from BBC1. And yet the broadcast is the broadcast.
So in the end, keep your hardware cared for, serviced and up-to-date, upgrade your software wisely and enjoy the experience of the Self-broadcast as you perceive, process and express it for the life of this human device.
– Joel
If this moves, stirs, touches or intrigues you… please share with your freinds :0)
[JY-General-Bio]