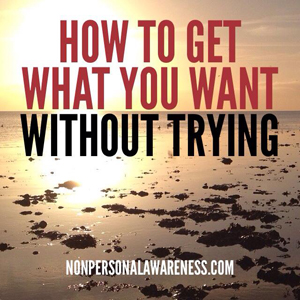 Striving, trying hard, struggling… these are the misplaced modern virtues that keep us on the Ferris Wheel of exhaustion. They are hailed within our culture as noble and praise worthy. The mythology goes: 'It ain't worth a damn if you don't bust your gut gettin' it"
The thing is, we're in one of those weird phases where we are culturally clinging to our mythology and simultaneously sick and tired of it. Or, to keep it mythological; the spell is wearing off but we're still under.
You see, the spell rests on a simple mechanism. The spell dresses it seductively, oozes sincere promises and, when challenged, spouts spurious logic with convincing charm. "It is no mere mechanism," it will tell you, "it is the way to get what you want!" The mechanism itself is neutral, available and happy for your 'wants' to come as they may…
So, what is the mechanism and what is the dressing?
Intention & Agenda
The mechanism is intention. The spell-binding dressing is agenda.
An agenda, in the way it's meant here, is a fixed plan or idea of how things should be; how what you want should show up and perhaps the path that should lead to it's arrival. 
An agenda about life tends to skew your perspective and rarely puts you in the discovery mode that facilitates an alive and energetically free state of being. Rather it has you trying to fix or control life, your experience and the experience of those around you.
Life has energy resources beyond anything you can imagine, let alone access personally. It is constantly offering you energetically pre-paid pathways of manifestation, which may or may not match your agenda. Your agenda makes you personally responsible for 'making it happen that way'. It closes you off from Life's creative chaos and puts the energy liability firmly in your court.
Drop The Agenda
When you drop the agenda about what life SHOULD be or look like, you are open to the the flow that is coming through you anyway.
Yes you read that right – 'coming through you anyway'. You see, we've had the story of intention all rather back to front. We've been sold the idea that our agenda sets the intention, whereas a little self inquiry will reveal that that is not the case.
Actually, intention comes in service to a deep impulse, which originates prior to the experience of 'self'. The impulse arises from the non-personal space and meets (or connects with) the personal experience. At that moment, the mechanism of intention is activated.
The impulse is the herald, announcing that the ESSENCE of what is wanted has arrived and is willing to express itself through you. Intention connects it to your personal experience and is very neutral about how that manifests.
When you drop the agenda, the impulse for the experience you ultimately want has space to emerge in ways that perhaps you hadn't considered, or even in the form you expected it!
Dropping the agenda allows you to break the cultural spell and ride on the coat tails of the Universes infinite power. There's less striving and more efficiency – you simply get what you want without trying.
Joel Young
NonPersonalAwareness.com
Your comments, as always, are welcome and please share this with your networks if you found it helpful <3
---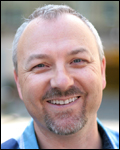 Joel Young
Joel is a well renowned international speaker and teacher in the field of Human Consciousness. With nearly 20 years experience in private practice and working with groups, Joel's vast experience makes him a master of facilitating release, freedom, healing & awakening.
Contact Joel for sessions that bring profound ease, clarity and peace:
[email protected]
NPA Website
|
Sessions With Joel
|
Free 10 Minute Call